JavaScript – how to automate connection to people on LinkedIn
Here we are going to see how in one line of code you can automate things using JavaScript in the web.
If you log to your network LinkedIn account where you can add many people.
After that open your web debug tool by mouse right-click & click on inspect (in keyboard: FN + F12),
now you just need to add this code as snippet so you can run it whenever you want:
document

.

querySelectorAll

(

"[data-control-name='invite']"

)

.

forEach

(
Description of the above by screenshots: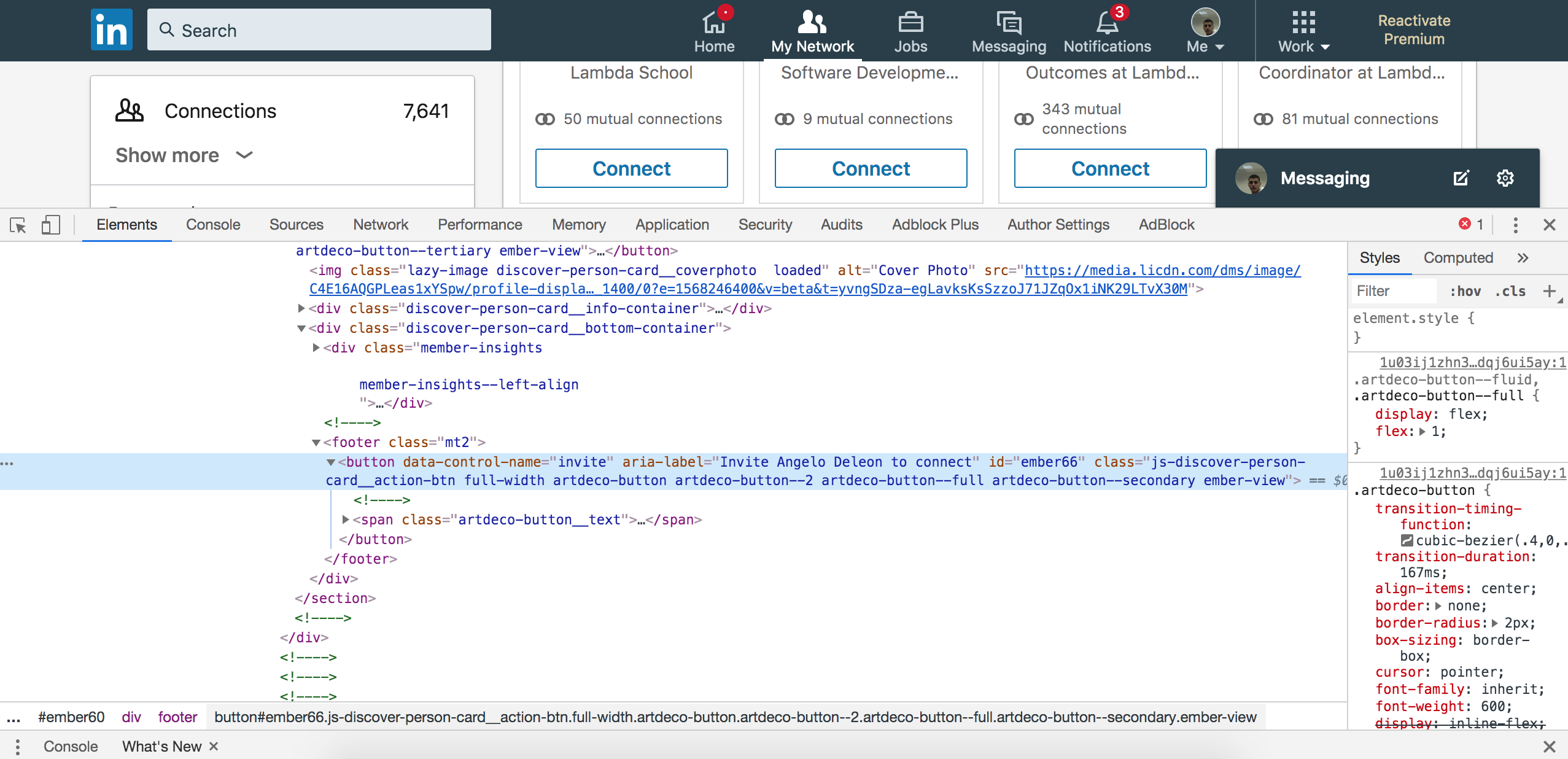 To see where the code can be saved in your browser for future usage:

This concept can be useful for things you are doing manually and not for LinkedIn specifically.